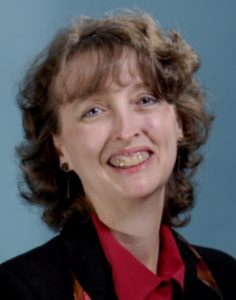 Debra Webb Rogers, aka Violet Rightmire, is a retired professional ballet dancer. She received her dance training from Ruth C. Petrinovic at the Academy of Performing Arts in Fort Lauderdale, Florida. She went on to attend Florida State University where she performed with their dance department while earning a B.S. degree in education.
Debra has been a company member with The Birmingham Ballet, The Israel Ballet, and The Florida Ballet. She has performed principal roles including: Swan Lake, The Nutcracker, Taming of the Shrew, and The House of Bernarda Alba. She has appeared in Bride's magazine and in a commercial that won both an Addy and an Emmy award.
She has written articles for the national magazine Dancebag, and is a multiple-year honoree in Who's Who Among America's Teachers. She is currently on the dance faculty at Douglas Anderson School of the Arts in Jacksonville, Florida, where she was voted adjunct Teacher of the Year in 1997/98.
In December of 2011, Debra was welcomed as a new member of the Jacksonville branch of The National League of American Pen Women.
Q. When did you start dancing?
I started serious training late – I was fourteen. It is usually recommended that students begin around age eight.
Q. What made you think seriously of dancing professionally?
I always wanted to be a ballet dancer – even before I began taking lessons. I read lots of books on ballet in my local library, long before I ever started serious training. I can't remember a time in my life when I wasn't in love with the art form.
Q. What were your auditions like?
Some auditions were massive (300 or more dancers), and some were much smaller (less than ten), so each audition was different. And all of them were stressful, but this is just part of being a dancer.
Q. What is your advice for auditions?
Try to relax and dance as you would in any class. But be aware that you are being judged on things other than your dance ability. For example, don't talk during the class, and don't be late, etc. Good classroom etiquette is important. Also, follow instructions exactly: don't do three pirouettes if only two were specified. Directors want to know if you can follow instructions, as well as dance.
Q. You danced in Europe. What was that like?
"Culture shock" is a real thing! Living in another country is not like visiting as a tourist. And especially if the language is written in a different alphabet (as in Israel), day to day routines like knowing what line to stand in at a bank, or reading labels on food in a grocery store can be challenging.
Q. How did you get involved with the Israel Ballet?
My teacher recommended me, and some of my classmates were already there as company members. It was an unusual situation – I was hired based on her recommendation (and some photographs).
Q. What was that like?
Exciting, challenging, scary…you name it. It was an adventure.
Q. Do they tour a lot?
When I was there they toured mostly within the country. Now I believe they tour more outside their own borders.
Q. What is their repertoire like?
Wonderful! They bring in many wonderful choreographers like Heinz Spoerli, as well as staging famous classical works. They also have contemporary classics in their repertoire like Balanchine's Serenade.
Q. When did you get involved with teaching ballet?
I have a degree in education from Florida State University, and I began teaching even when I was dancing professionally. I love teaching, and so I kept doing it after I was no longer performing.
Q. What is the school you teach at like?
Douglas Anderson School of the Arts is a public performing arts high school that provides a rigorous academic program plus three hours of classes daily in a student's arts area.
Q. Is it just for local students or do students from outside of the area apply?
It is predominately for the students in Duval County, but we do accept some students from neighboring counties in Florida.
Q. What advice do you have for ballet students?
If you love it, go for it! The most important thing is to get the best training you can. Research where you can get that training and then go there. I tell my students that dancers aren't born, they are trained. In other words, those who are hungry for it and work hard usually achieve their goals. Talent is only a small part of it.
Q. When did you get interested in writing?
Like dance, I've been interested forever! I have always been in love with reading, and I think writing is a natural outgrowth of that.
Q. Why romance novels?
I believe the term "romance novel" has a bad connotation. Almost all novels (and movies) are either romance based, or involve a romance of some kind. My books are not category "romance", instead, they are tender love stories. My books are suitable for all ages, and I don't include anything in them that might be considered inappropriate for young adult readers.
Q. Who are some of your favorite writers?
I love writers who can evoke a true emotional response from their readers. I have so many favorite authors: Terry Kay, Alice Hoffman, Diane Setterfield, Pat Conroy, Mitch Albom, Rick Bragg and others from my childhood like L.M. Montgomery.
Q. Are any of your novels about the world of ballet?
My novel, Dancing in Time
, is largely about the world of ballet. The protagonist is a ballet dancer who falls in love with a man who tells her a secret she finds hard to believe.
Q. Some of your books deal with dance instruction. What are those books?
Dancing Between the Ears: Technical Tips and Images for Dancers
, is a handbook of dance imagery: "Frappé like a snake striking"; or "Plié like you are in a toaster; etc. Choosing A Dance School, What Every Parent Should Consider
addresses all the questions parents have asked me over the years that involve finding and selecting the best dance training program for their child.
Q. Why a pen name and how did you choose it?
When Dancing in Time
was about to be published, I realized I couldn't use Debra Webb or Debra Rogers because both names are already recognized writers. So I used my great-great-grandmother's last name of Rightmire, and a friend suggested Violet as a good first name to pair with that. I use my full name, Debra Webb Rogers, when I write non-fiction. My author page on Facebook is under Violet Rightmire.
Q. Ballets are known for sad endings. Are your books generally happy or sad?
What a great question! My novels have received reviews that use the words "poignant" and "lyrical", and those words probably describe my books better than "sad". I never thought about it before, but my life in ballet probably has influenced the style of my novels.
Q. What advice do you have for writers?
Write something every day! It doesn't matter what you write, but making yourself sit down and create something every single day develops the habit of writing, and also develops the writer's craft. In addition: read, read, read! Reading will inspire you, and teach you.
Q. What are some of your favorite ballet movies and books?
I wish there were more novels about ballet that offer a true portrayal of the dance world. One that does, although it isn't always complimentary, is Chance to Sit Down
by Meredith Daneman (a former dancer). I love most ballet movies, like The Turning Point
, Center Stage
and the classic film The Red Shoes
, I also love movie musicals.
To view Debra Webb Rogers website click here: http://www.debrawebbrogers.com/ To return to this website click the Back Arrow in the upper left hand corner of your browser.