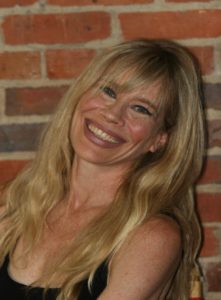 Ms. Juric was a soloist with the Chicago Lyric Opera Ballet. Under the direction of former New York City Ballet prima ballerina Maria Tallchief, she performed Balanchine repertoire with such notable dancers as Jacques d'Amboise, former NYCB principal, Academy and Emmy Award winner, and founder of the National Dance Institute; and Ronald Perry, formerly of American Ballet Theatre and the Dance Theatre of Harlem. After her performing career, Ms. Juric returned to the Joffrey Ballet School to pursue a teaching career and train, assist, and substitute teach in the children's program. She was a faculty member of the Princeton Ballet School (official school of the American Repertory Ballet), and she toured throughout the country on the convention and competition circuit. For fifteen years she owned and operated her own studio, Basically Ballet, in New Jersey. For the past seven years Ms. Juric has been teaching in North Carolina, and she is enjoying her new-found home.
What is your background as a dancer?
In my formative years, I was a scholarship student at The Joffrey Ballet School and School of American Ballet. In my performing career, I was a soloist with the Chicago Lyric Opera Ballet under the artistic direction of Maria Tallchief. I performed Ballanchine roles with such notable dancers as, Jacques d'Amboise (NYCB legend), Ronald Perry (American Ballet Theatre and Dance Theatre of Harlem), Hinton Battle (Tony award winner and movie star), and Daniel Baudendistel (principal dancer with the Joffrey Ballet).
What is your background as a dancer teacher?
After leaving NYC where I was a part-time instructor at the Joffrey Ballet School, I directed my own studio, Basically Ballet, in New Jersey for fifteen years. I was on the faculty of the Princeton Ballet School and taught and judged on the convention and competition circuit for five years. I am now consultant and freelance teacher at various studios in Raleigh, North Carolina, my new-found home.
When did you first come up with the idea for this curriculum? What prompted those thoughts?
After selling my own studio in New Jersey and moving down to North Carolina, I started to work in more recreational/competition style dance studios. I was shocked by how little time was allotted to "get the ballet job done." Therefore, I needed to come up with a much more efficient way to help the students improve their technique. This is when I realized that ballet was truly in crisis. It seemed that away from the big cities, in smaller studios, teachers often just throw students to the barre once or twice a week hoping that they will improve. All too often, the students become bored and outside-in dancers who go through the motions as they mimic the teacher. I actually found that doing "a little ballet is a dangerous thing." With this approach not only have you lost the interest of the student, but run the risk of improper muscle development that is extremely hard to correct. Traditional ballet was originally intended to be done numerous times per week for 1 1/2 hours minimum in order for the students to reap the intended benefits. Unfortunately, in this new era of competitions, recitals, and bottom lines, the reality is very different. Thus, the BalletBarreNone program and "The Children's Hour of Power" 3-DVD series were born!
You mention two series—BalletBarreNone and The Children's Hour of Power 3-DVD. Are these two separate programs?
BalletBarreNone is the name of the program which begins with "The Children's Hour of Power," 3-DVD series for ages 3-9. BalletBarreNone is the program it is based on and the curriculum extends all the way to advanced levels. The DVDs are simply the preparatory levels of the BalletBarreNone program. They are geared towards the pre-ballet age range but any age can benefit from the content and philosophy of the DVDs! Certainly, older students can utilize exercises from series III of "The Children's Hour of Power".
Does the program include booklets, brochures, books, teacher training sessions?
Right now, they are in DVD and Class Note format, but the overall curriculum is in the process of being put into written form as well.
Exactly how would you describe BalletBarreNone if you had 3 minutes to sell it to the head of a ballet school?
It gets "the ballet job done" in a very short amount of time. By constructing the exercises in such a way that the students self-diagnose and make corrections and connections for themselves very quickly. They learn the "how" that is underlying all other movements which is what the "what" of ballet is all about. When their bodies feel the right way to do something, then they can apply it to all their other classes i.e. jazz, lyrical, contemporary – even hip-hop! This fosters an appreciation for what ballet has to offer rather than an aversion which many students have to it, unfortunately.
Exactly how would you describe the Children's Hour of Power 3-DVD series if you had three minutes to sell it to a ballet school?
It makes ballet fun and makes it count! It is designed to help the youngest of children enjoy the process of the much needed struggle in the early years. This give teachers a way to stimulate and engage the preparatory levels to stay the course long enough to override natural pre-dispositions and tendencies. For instance, many young students want to naturally turn-in or favor one side over the other. If not dealt with early on, these students will quickly become habitual with their issues and once they are entrenched in these incorrect tendencies, it is extremely hard to go back in and resolve them later on. I don't know any teacher that would not want a tool that would make their job easier as the years progress rather than more difficult. This is what every pre-ballet program should be about – process to equal product. Then transitions from level to level are progressive and seamless.
How much training does a teacher need to teach these programs?
Following the DVDs should be sufficient. There are class notes and chapter headings and even fun phrases to help engage and excite themselves as well as the students.
You attended the Joffrey Ballet School. Did that have an influence on your program?
The Joffrey Ballet School is probably the best school in the nation for training versatile ballet dancers. Clive Barnes, then New York Times dance critic, said that the Joffrey-trained dancer is the best dancer by far. The wealth of knowledge comes from the variety and breadth of teaching that has been offered there since the 1950s. For instance, Laurence Rhodes, director of Julliard, taught us regularly as well as numerous teachers from Ballet Russe de Monte Carlo. The training is self-correcting in nature and not as extreme or stylish as some of the other top training institutions. It produces a healthy, more injury-free dancer and a clean and strong technique that can be translated into any other style or genre. I have a very strong traditional ballet education from the Joffrey Ballet School as I was a scholarship student there. I also had the fortune to assist Dorothy Lister who developed the pre-ballet program that she taught during her 25-year tenure there. I did substitute teach at the Joffrey, but taught the traditional approach to ballet. This is what they do best – it is their focus and they devote enough time to do it right.
What makes the BalletBarreNone approach so different from traditional center exercises?
First of all, we do a few floor barre type exercises (10 – 15 minutes) every week or every other week to make sure the students are really feeling the correct placement. Then, in center, we will do "set-up" exercises which often will not start with the traditional "demi plie and grand plie" sequences. The reason for this is that the hardest thing to do is keep your seat when you plie. We target our focus on "setting up the feet and the seat" so by the time we get to a plie, they can really feel it and execute it with some purpose – not just "plopping and dropping!" This is the root or "the keys to the kingdom" of their technique – the "how" behind the plie! Without this, you simply have trick after trick. We also work with partners, shift weight constantly, and use modified arms often. BalletBarreNone takes the barre exercises that are normally quite static and turns them into very dynamic exercises. These combinations sometimes incorporate spotting work and quarter and half turns right from the beginning of the class. This approach allows us to keep the sequences simple enough to focus on specific and important tasks but challenging enough to keep them progressive and stimulating.
When you first proposed doing away with barre work for ages 3 to 9, what was the response from other ballet teachers? Were they shocked?
I am sure that in more serious ballet environments the teacher's hair would stand straight up – "What? No barre!" But the results are so immediate and far-reaching that they were mostly intrigued. For instance, I am now teaching the BalletBarreNone program to some very high-level ballet teachers who tried some of these exercises and could not believe how diagnostic and revealing they were. When you design the exercises so they have to be done correctly, then the students realize for themselves when it isn't working – they "make the connection before the correction" of the teacher – you can't beat that! They are either "flying or dying!"
What kind of success have you had with specific students?
This is all on my website. My Basically Ballet students have gone on to perform and open their own studios. Some presently teach at Alivn Ailey and Boston Ballet Schools. Former student, Ashley Dawson, was the top 4-finalist on the Emmy-award winning top TV show "So You Think You Can Dance."Presently, one of the studios where I have taught the BalletBarreNone program for five years, has just won one of the top-5 studios in the nation at the Dance Awards (Jump and NUVO). BalletBarreNone student, Sarah Pippin, won top 2009 Mini and 2011 Junior Outstanding Dancer at the NYCDA with her solo choreographed by Travis Wall. She also won top 2011 Teen soloist at The Dance Awards. In addition, BalletBarreNone students, Leara Stanley, who is in the DVDs, just won top 2011 Mini and Jake Tribus won 2011 3rd place Outstanding Male both at the Dance Awards.
What is the response from the parents of the ballet students?
They are delighted because the students are not only enjoying their ballet but excelling in the world of high-level competitions. I often talk to parents who thank me because before this program, their students would complain about going to ballet because it was "boring!"
Your web site says the program only requires one hour a week. Is this mainly for recreational students? How would you use this curriculum when teaching students who take ballet several times a week?
It starts with ages 3-9 in one-hour a week but there are enough exercises to go much longer if one has the time. If not, it is a very bare bones approach in that it refines and zeros in on the most important aspects of ballet that are needed for a good foundation and technique. It efficiently extracts and highlights the essence of the ballet curriculum so the children make the connection between the mechanisms of the ballet and how they relate to all the other mediums. It can also definitely be used as a supplemental tool for more advanced, serious ballet students. It is a way to keep the students honest by coming at them from a different angle which will automatically help them redefine "how" they are doing the "what"! By changing the way they are used to doing what they have been doing for such a long time, they can "tweak their technique" with the new information that is revealed to them. They find out very quickly that they can't hide or be in a comfort zone with BalletBarreNone. They will have a new and fresh perspective when they go back to their traditional approach!
You use a lot of "fun phrases" to help with your teaching and they are part of what you call your "Quiptionary." Can you give us some examples of what you mean?
The "Quiptionary" is mentioned on the home page of the website and featured in the DVDs. The list can be accessed on-line with a special password given to all our customers. They are also in the subtitles in quotation marks so the viewer can make the connection between the phrase and the corresponding exercise. After watching the DVDs, they can copy the list and take with them to refer to in class. They are constantly being updated as more of them come to light–"You don't need a barre to take your technique far!" "You can't use your spot right until you get your seat tight!" "Break it down without having a breakdown!" "Home base in first place!" "Awareness of the Squareness!"
Did you dislike barre yourself as a child?
Actually, I loved the barre! As a matter of fact, I used to teach hour-long barres at my studio in New Jersey! The barre is the best thing if there is enough time devoted to it "to do it right." This is the key phrase – it is not the "what" that is the problem it is the "how!" Unless you have a very serious ballet studio, it is a very difficult balancing act. (No pun intended – but it is a good one!)
On your web site you talk about using this series to increase "ballet revenue." Can you explain that a bit more?
I teach at 4 different studios and at each one, it has increased the children's desire to do ballet enormously! They are understanding very quickly what they need to do to get better at jazz, lyrical, contemporary, and even hip hop. These exercises are all about weight shifting and sharing which is at the root of everything else. Because these children get results very quickly, they want more of it. They ask to take these BalletBarreNone classes. No one has to hold a gun to their head, so to speak, which is not that common when it comes to ballet. This equates to students taking more classes and doing better at competition. When students and parents of other schools see the level that these schools produce, they naturally want to enroll in that type of school.
Are you currently working on any other similar projects?
The DVDs are enough for now! It took 3 years from start to finish as they required much work with the subtitles and all. I wanted them to be of a high caliber as well as entertaining and informative. There are subtitles, class notes, and chapter headings, all to make the viewing highly enjoyable and the overall experience user friendly. Presently, I am continuing to develop more curriculum that progresses far beyond age 9 where the DVDs leave off. I would, though, one day in the not too distant future, like to continue the series to include things like "how to diagnose and breakdown a pirouette from the inside out."
How does one get a hold of your programs?
The DVDs are available on Amazon.com.
To check out Eileen Juric's BalletBarreNone website, click here: http://www.balletbarrenone.com/
To return to this website, click on the back arrow in the upper left hand corner of your browser.
To check out Eileen Juric's Children's Hour of Power on Amazon, click here: The Children's Hour of Power, Series 1 (Ages 3-5)

To return to this website, click on the back arrow in the upper left hand corner of your browser.