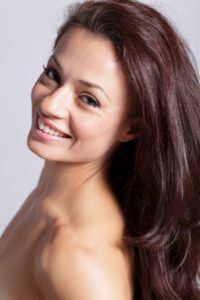 Jennifer Carlynn Kronenberg was born in Queens, New York where she trained with Teresa Aubel, Nicholas Orloff, Norman Walker, and Barbara Walczack. She continued her studies on scholarship at the School of American Ballet before joining Miami City Ballet as an apprentice in 1994 at the age of 17. She moved steadily through the ranks and was named Principal dancer in 2001. Ms. Kronenberg has danced many leading roles; some of her favorites include Balanchine's Rubies", Who Cares?, Allegro Brillante, Duo Concertante, Sonatine, Swan Lake, and Stravinsky Violin Concerto, as well as the classics – Grand Pas Classique, Coppélia, Don Quixote, Giselle, and John Cranko's Romeo and Juliet. Ms. Kronenberg has been a regular teacher for the Miami City Ballet Summer Intensive Program for the last several years, and has also been a guest teacher with Ballet Arts of Jackson Tennessee, El Ballet de Monterrey Curso de Verano, New Orleans Center for Creative Arts, and Ballet Chicago, among many others. She just recently authored an E-Book, So, You Want To Be a Ballet Dancer.
Q. Who was responsible for your early training?
As far as I remember, my parents would put PBS on when there would be Dance in America specials and I always loved watching them and dancing around to them. My parents say that they were the ones who decided I should to go to dance school. But my grandma used to say that she was the one who decided I needed to go, so who really knows. All I remember was that I was begging to take ballet classes.
Q. Do you remember what your first professional class was like?
I guess my first would've been my audition class for the company. It was very different than what I was used to. The speed was very different. The style was different. I don't think that I really absorbed all of it the first time. When I got down to Miami, it took me a little while to absorb all the stylistic differences. But it was very interesting. I found myself being very inspired by it. Wanting to get all the rhythmic differences. It was very jazzy. Very different than the text book Balanchine classes I was used to at SAB.
Q. How did it come about that you ended up in Miami? Were you sending out audition tapes?
Not at all. It was really a fluke. I was at the School of American Ballet. I had only been there for one year, and as far as I was concerned, I needed another year of training and I wasn't expecting to be hired by any company. I wasn't even seriously auditioning for anything. I really had it set in my mind that I was going to stay in the school for another year. But a friend of mine wanted to audition for the Miami City Ballet. Edward was in town and he was watching classes throughout the week. And at the end of the week there was a big cattle call audition that happened to be in SAB. So my friend said, "Come, come, come. I don't want to do it by myself. It'll be fun, the two of us together." And it was free; I remember there was no fee or anything. But, I didn't have a resume. I didn't have a picture. I just showed up, filled out the registration form, and put the number on. I kind of did it just for the experience. Lo and behold at the end of the class, I was one of the thirteen or fifteen— whatever it was—that were left. We were taken to an office with Edward Villella and the resident choreographer at the time Jimmy Gamonet de los Heros, They said they were interested in all of us but didn't know how many positions, nor which positions, were available so they'd have to get back to us. And even then I thought, "Wow. I made it to the end. That's fantastic, but I'm sure I won't get a job." And I don't know what happened but a few months later, they called and I got a message at the dorms from the desk on the fifth floor at SAB and they said, "Oh, Miami City Ballet's on the line and they want to know what size pointe shoes you wear." That's when I figured out I was hired.
Q. What are some of the obstacles you've had to overcome in your career? What are some of you biggest challenges?
It's all a challenge really. The only thing that has ever felt truly natural to me is moving to music and performing. I love performing. Other than that, I don't think that anything comes especially naturally to me. As far as physical conditions, I have long legs, but I'm not naturally turned out, I'm not naturally flexible, I don't have a natural jump, and I've always struggled a little with turns. I feel like everything I do I've had to work really hard for. So, that's a big challenge and it continues to be a big challenge. But, it does make me feel very proud of what I've been able to accomplish.
Q. You've danced all your professional life with the Miami City Ballet. Many dancers work with a few companies. What are the good and bad points of being with one company?
You know, it's funny. People ask me that a lot. And it's something that's come up in my own mind on occasion, because other offers and opportunities sometimes present themselves. But I truly feel that I'm so lucky to have found the right place; a home where I fit in. Where I love what they do. Where I appreciate what they do. I really appreciate Edward, his philosophies, and what he's trying to teach. At the same time the artistic staff at MCB also respect me, as a dancer, and I feel we have developed a great mutual working relationship which has increased steadily over the years. I've gone from apprentice to principal dancer and I've never felt that I had to go and look somewhere else for anything. I've always felt very fulfilled with all that they've provided. Of course, you look at other companies who are doing different choreography; some places are doing more classical while others dance more contemporary works, and as an artist you always yearn to do something different, something more, but at the same time you have to look at the big picture and appreciate all that you do have. I'm a part of a true company of dancers and artists; and I've built myself, with their help, a beautiful career and a home. That is very significant, and it is more important to me than going elsewhere to see if the grass might be greener.
Q. How do you prepare for a performance?
There's so much to do before a performance. Normally, we're in the theater the entire day. We get there probably around 11 or 11:30 in the morning and we'll have company class and then we'll have a tech or a dress rehearsal. Then we'll just have a couple of hours between the rehearsal and the performance and that's really the time you want to be calm. You want to have that time to yourself. But at the same moment, it's really not that much time to prepare. So it's like this balance of how much can I get done in this short time. Can I get dinner? Can I get my shoes prepared? Makeup takes time. But after a while it's just second nature. I almost put make-up on without thinking anymore. But I always try to relax a little bit; not necessarily take a nap but just lie down and visualize what I'm going to do that evening. Go over my choreography and just have a little time for myself before I go on stage. Otherwise everything is too haphazard and crazy.
Q. Do you perform more for the dancers or for the audience?
At the end of the day, you always perform more for the audience. But you do know that your fellow dancers are watching and the director is watching and the ballet mistresses are watching, and you know that they know if you've had an on night or an off night, but that's never been a huge concern of mine. It's more about me disappointing myself if I had an off night or I missed a step or if the choreography was wrong or whatever happened. It's more about me being disappointed because I knew it wasn't right.
Q. How do you bring movement to life? What do you do beyond technique?
Definitely the musicality. Really, really getting to know the music inside and out. That really brings the movement to life, especially in Balanchine ballets. If it's a story ballet, it's not just knowing the music but knowing your character and knowing who you are and becoming that person or that character. Not glazing over the story but really transforming into the character brings everything to life not just for the audience but to us as dancers.
Q. When you go to a ballet, what do you watch?
It's really hard I think, for any dancer to go to a ballet and just sit back and enjoy it. I have to really force myself to relax and enjoy it for the sheer beauty of it and not let myself get wrapped up in the technical side – watching feet or watching if they did this tempo or that tempo. I love when I can just watch it from a simple perspective, because it really is so beautiful. If you can separate yourself and watch the ballet like any other audience member, it is incredibly gorgeous. It always reminds me of what drew me to the ballet in the first place, and it usually leaves me very inspired for my own performances.
Q. Do you have any favorite pieces to dance?
I love so many ballets, that it's so hard to say. I never have a really good answer. I guess as far as the classics, I always used to say Giselle but now that I've danced Romeo and Juliet, I think that is my favorite. Balanchine, I love so many: Stravinsky Violin Concerto, Serenade, Symphony in C, Diamonds, Rubies, Bugaku. I absolutely loved dancing the Siren in Prodigal Son. There are just too many to count. Each one is a totally different experience.
Q. And your memorable dance experiences?
Probably the most fulfilled that I've ever felt so far was just recently dancing Romeo and Juliet.
Q. What version was it?
John Cranko.
Q. What was memorable about it?
It was when I realized I was so one with it and I danced it with my husband. And it was just so special, it's hard to describe. There was this moment when I was on the balcony and he was down on the stage and we just looked at each other and it was just beautiful, like time stopped. I really believed that we were Romeo and Juliet and it was transcendent, not necessarily because we danced any better, but it was just the feeling of being so in that moment which was very different than anything I've ever felt before.
Q. How long have you been married?
Five years.
Q. How does a dancer gain the attention of the choreographer or the artistic director?
It depends on the dancer and it depends on the artistic director and the choreographer. It's all a matter of taste. What they're looking for is not necessarily what anyone else is looking for. And some of it's luck. If you happen to be what they want for a particular piece or their company. But one thing a lot of choreographers and company directors will look at is work ethic. Is this person lazy or are they a hard worker or are they trying to grasp the information I'm giving? Sometimes you can see somebody didn't get it immediately but they're trying to process the information and maybe two days later they come in and they've gotten it better than somebody else. It's a delicate balance but work ethic is always important, and unlike taste and luck, it's something you can control.
Q. In addition to dancing, you're now doing some teaching. What are you doing differently from all the teachers you've had?
I try to teach my students in a way that I like to be taught. I personally respond best to positive reinforcement and encouragement. I can be strict, and I give students their corrections and everything, but when I see them trying to apply what I've given them, I really take notice. I try to encourage them to keep going, which I think is very important. I think it's helpful for a lot of kids to know that what they're trying to do, all that hard work, is paying off in some way. Otherwise, it can be really frustrating. Sometimes in class you can feel like you're working and working and nobody takes notice that anything has changed. So, I really encourage.
Q. What do you look for in dancers?
Overall above everything else, I look for passion and a hunger to dance. I most enjoy dancers who show me that they truly love what they're doing. Not just that it's easy for them, or that it's something they're good at, but that it is something that they're so passionate about that it drives them to be better and better every day. It's that passion that really connects someone to the art of ballet.
Q. What advice do you have for dancers?
If you love it, go for it. I think that's the most important thing because ballet is so hard. It's a never ending process. It's one of those things that you can never perfect. There's always something that you can do better. There's always something that you can learn from somebody else. But if you really, really have a passion for it, then it's worth all of the exhaustion, all of the hard work, all of the pain, it's totally worth it.
Q. You've just written a book called, So You Want To Be a Ballet Dancer? What inspired you to write the book?
First of all, teaching, because so often I would be asked so many questions that I was starting to realize that maybe these kids weren't being taught these things in their own schools. Then, I thought, "Well, actually, there's a lot that I wasn't taught either. There are many things that I just kind of picked up along the way." And I thought, "Wouldn't it be nice if these kids had some kind of guide book to turn to?" Writing has always been a hobby of mine and I always played with the idea of writing a book, but I didn't know what I wanted to write about, and then one day my husband said, "You're always talking about these kids and you're always talking about writing a book, so there you go. Why don't you write a book for your students?" At first, I thought he was crazy but then I started jotting little things down here and there and I realized, "Maybe this is a good idea. Maybe he's onto something. I think maybe I have a lot to say about this," so I went for it.
Q. What do you want to achieve with the book?
I don't really have a big goal other than kids having something inspirational and entertaining that they can turn to and see that somebody else walked in their shoes and made it. I have a beautiful career, I enjoy what I'm doing, and I once made all the mistakes that they're making. I went through all the same issues of not knowing what to do, and did all the same stupid things that they did and made it through just fine. Now I can share all of the little hints and tricks that work for me. If that's something inspirational, then that's really what my goal is for this.
Q. It's an e-book. Why an e-book as opposed to a normal paperback book?
I had wanted it to be a paperback, but it is a really tough process. I presented it to lots of publishers but it's such a niche book. It's targeted to such a specific audience that it was hard to get publishers to take a chance on it, especially in these hard economic times when they just want bestsellers, and a bestseller it's not going to be. No matter what. But then I found an e-publisher who did appreciate what I wanted to do and was willing to take it on, and I went with that. I hope if sales are good enough I can go back to a traditional publisher and say, "Look, you know it's a niche book but there is an interest and there is a need," and maybe somebody will take a chance on it.
Q. Did your ballet training help you with your writing?
I think it helped a lot with the discipline. It took a lot of hours in front of the computer. There was a lot of time jotting down everything I could remember from my years as a student and my initial years in the company. There was research involved, and it was a lot to take on when my priority still is my dancing and my performing. I did this on the side when I would come home after six and a half hours of rehearsal – exhausted. It was difficult but I think ballet gives you a certain drive and a certain discipline and that helped a lot in writing the book.
Q. Any other books in the works?
I would love to write a sequel because there's so much more I could've said. But because it's an e-book and for a younger audience I tried to keep it short and sweet, so maybe a sequel and I think also I'd like to write about my husband's life and career. He's had such an interesting life with his escape from Cuba and incredible ballet career, so maybe someday.
Q. What's your future career goals?
I don't have anything specific in mind other than knowing whatever I do, I want to stay within the ballet world. It's what I love. It's what I'm passionate about. That's where I belong. So it could be teaching, or even something like ballet mistress-ing. Anything like that would be really satisfying.
Q. Any favorite dance books or movies.
I loved reading Choura, the Alexandra Danilova biography. That was one of my favorites. I remember my teacher Teresa Aubel lent it to me to read the first time. It took me a while, and I would always focus on the photographs, but I loved it. As cheesy as it may sound, my favorite ballet movie is The Turning Point. Now that I'm a professional, I watch it from a completely different point of view than when I was a child, and I laugh and laugh and I love it. I've watched it over and over again. It's so much fun – a classic.
To check out Jennifer's book, click on the title: So, You Want To Be a Ballet Dancer?
To return to this website, click on the back arrow in the upper left hand corner of your browser.
To check out Jennifer and her "Romeo,"

To check out Jennifer dancing with her husband, Carlos Guerra, clock on the following URL: