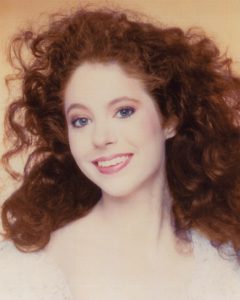 Kira is a native of Honolulu, Hawaii. She danced there with Ballet Hawaii, Hawaii Ballet Theater, and Windward Youth Ballet. Her numerous corps, demi-solo, and solo responsibilities included roles in Giselle, Romeo and Juliet, La Bayadere, The Nutcracker, Paquita, Sleeping Beauty, and her own original choreography. After tearing her hamstring in class, Kira became certified by the American College of Sports Medicine and the American Council on Exercise as a health/fitness instructor, group exercise leader, and a personal trainer. She used this knowledge to bring herself back to dance. She is now dancing and touring in her own show, using her own choreography.
Q. What is your dance background?
I have studied across the US and in Europe. My teachers include Dame Sonia Arova, Maggie Black, Tina Bernell, The Joffrey Ballet School's Trainee Program and Alaine Haubert of the American Ballet Theatre. I recently won awards and a special award along with the overall title and trophy in the Professional division of an International Performing Arts Competition held in the Virginia Beach Convention Center (July 2008) . I was one of seven dancers nationwide to attend a prestigious Choreographic Conference held in the Pacific Northwest Ballet School's Francia Russell Center in Seattle, WA. I produced my own concert in the highly sought after performing venue, The Cambridge Multicultural Arts Center in Cambridge, MA in September 2008. I have performed corps, demi-solo and solo roles from the Nutcracker, Giselle, La Bayadere, Paquita,Sleeping Beauty, Romeo and Juliet and my own original choreography.
Q. You've taken a fairly unconventional path for a dance career. How did that come about?
I tore my hamstring while preparing to audition for companies while living in NYC. I got stuck on a sticky surface during class. I went away from dance for a long time. Regular Physical Therapy didn't address the scar tissue so, I took the initiative and became a nationally Certified Personal Trainer to gain access to "high quality medical journals" to fix my hamstring myself…Using the knowledge gained as a Personal Trainer and Group Fitness Instructor, (certified by the American Council on Exercise) and also as a Health Fitness Specialist (certified by the American College of Sports Medicine). I was especially proud of the ACSM title, because only 10 people sat for it that year and only 2 (one was me!) people passed! I used the high level knowledge gained from these certifications to bring myself back to dance! I was able to dance again when I addressed and eliminated the scar tissue to not only regain full strength/stretch, but became stronger/more flexible in the process!
Q. Now that you are dancing again, what are you doing?
I am rebuilding a current resume by producing my own shows and performing my own choreography in venues across the US. This is to let people see my peak condition that I now feel I'm in.
Q. What does all that entail? Do you do your own choreographing, publicity, marketing, finding performance halls?
Yes. Ireally enjoy producing my own shows! I love planning programs, finding dance partners and other collaborators and doing press releases and posters, flyers and other press kits! I even converted a fellow Personal Trainer with a strong background in martial arts, to become my Dance Partner. He is extremely gifted as an athlete with wonderful natural "turnout" and is very open to instruction by me. So, you see, I even "created" a dance partner for myself to perform interesting pas de deux with to show another facet of my choreographic ability. I have had a number of people tell me that I remind them of Martha Graham in that (in part), she created choreography that also served as "vehicles" for herself to dance in…in "creating" this dance partner and tailoring my choreography to best take advantage of my strengths (slender and long body lines, great facility for turning, high jumping ability and ability to perform intricate steps and combos) and my partner's strengths (tremendous lifting ability, as having been a Power Lifting champ, and his unique ability to pick-up and master complicated lifts), I feel that is where people see the similarity to Ms. Graham. The reception to my efforts has been overwhelmingly positive! I was honored to be included by Ms. Wendy Perron (editor-in chief of Dance Magazine) to Dance Magazine's List of Active Female Choreographers! This list includes such dance luminaries as Twyla Tharp and Debbie Allen. I've also had generous press listings, including an article written by my hometown paper that was picked up and run by the New York Daily News (online), subsequent to my inclusion on that Dance Magazine List!
Q. What other things do you do beside dance?
I also perform on the piano and play violin as well. I am an accomplished musician and was so honored to have played on the keyboard in the Library of the Harvard Theatre Collection! This was part of a long term research project concerning the composer, Ludwig Minkus, who composed Don Quixote as well as Paquita and La Bayadere.
Q. Where do you get your choreographic ideas?
An interesting quirk of mine is that most of my choreography comes to me while I brush my teeth. 95% comes this way. I read that Mozart and other musicians frequently had everything "in their head" and simply jotted it down as fast as they could write. This happens to me as well. I have taken people aback as they have seen me write out in longhand in one sitting many pages of choreography with a lot of detail that came to me after brushing teeth!
Q. You are on Capezio's website as an up and coming dancer. How did they find out about you and what has that listing done for your career?
I was highly recommended to send in my info for the Rising Stars webpage. I came to the attention of the right people for that website and am honored to be on it! I feel fortunate to be able to share my "comeback story" (and that is probably one of the intriguing parts of my CV) with others and hope it inspires them to take initiative and try to help themselves through life's obstacles.
Q. Are you going to tour with a show?
I hope to start touring soon. I am just resuming my dance career and am excited to see the strongly supportive response to my choreography and dancing.
Q. Where do you find the other dancers you dance with?
As I am integrating into the dance community, I have the opportunity through dance related events, concerts and workshops to meet dancers and dance with them in different venues and shows, and when it is time to find collaborators for my projects, I think about who would seem like a good fit for the particular event. Having now gotten a reputation as a very professional and hard working dancer who is generous to her partners, this helps for any upcoming events.
Q. Your dance career has had many ups and downs. What would you say is the worst thing that's happened in your dance career and what's the best?
A person can't control what life throws at them. I have long lived by the saying, "When life hands you lemons, make lemonade!" Hopefully someone else reading this will be inspired to reach for their dreams and take initiative in overcoming all obstacles life hands them!