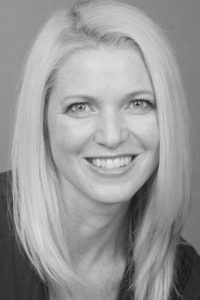 Tammy grew up in a dancing family and she continues to be a dedicated dancer and teacher. She was the founder and Co-Director of Dance London where she taught, ran a performance company and developed a well-known special needs dance program. Tammy studied dance intensively in Canada at such establishments as Quinte and Les Ballets Jazz. Her performance career had her appearing in many commercials, television programs, films and stage productions. Currently, Tammy is teaching in Victoria as well as piloting a co-curricular dance program for Glenlyon Norfolk Independent School. Tammy's latest venture is Lechner Syndications. The first books released by Lechner Syndications are a fiction dance series.
Q. How did you get into the publishing business?
A daughter who lives for ballet and couldn't find dance fiction, coupled with a background in dance and years of great stories just waiting to be told inspired us to start publishing. Once we researched it we realized that the market of fiction in genres related to activities children love was pretty limited.
Q. Why book series about ballet?
Dance is what I know. I have danced professionally, owned a dance studio and now I am a dance mom to my daughter. It gives me lots of different perspectives!
Q. Who are your writers?
We were inspired by the Nancy Drew and Hardy Boys model of syndicating so the name of the author in the books is a pen name and that way we can hire many writers to follow our philosophy. Our writers have a background in the specific genre but we provide the overall direction. Once the writer submits a draft we work as a team to edit and finalize a novel.
Q. Where do you find them?
There are great online resources to hire writers like guru.com. There's so much great talent out there that we are able to be specific and hire a writer who dances!
Q. Are you looking for other writers?
We will be looking for writers for our soccer series in the late fall. And we are always accepting resumes from interested experienced writers.
Q. What is your writers' ballet experience?
Anyone hired to write for The Dance Series will have a strong background in ballet and other genres of dance either as a performer or teacher. This helps keep the material realistic.
Q. What is your ballet background?
I trained in classical RAD from 3 years of age. I was put onto pointe at 9- far too early in my opinion and developed some real problems with my feet that steered my dance career off pointe and to jazz and musical theatre. I worked mostly in stage, film and television. Then I opened a studio which I ran with my mother for 17 years where we taught pieces from RAD, ISTD and Balanchine to try to develop a well-rounded dancer. I currently teach technique based on strengthening the body that I learned from a great lady, Paula Morgan, who will be featured in one of our upcoming novels.
Q. Can you tell us a little more about your ballet background?
I am Canadian so I trained in Ontario at Quinte and Les Ballets Jazz. I don't even have video (despite many attempts to find some on YouTube). Beta tapes of my work were all I had :). I did the typical musicals: Guys & Dolls, Anne of Green Gables, Gypsy, etc. Twenty years ago there were musical theatre productions and dance companies in Canada as well as trade shows and TV commercials but when I began to do really well in the industry my agent was pushing me to go work out of the US office for awhile. Today Toronto and Vancouver have enough going on to keep a professional busy. I think for a ballet dancer there is much more opportunity in the United States due to a greater diversity in body types accepted and types of choreography. So a professional needs to adapt to the market that works best for them and their skill set.
Q. If you have a ballet background, has it helped you in your publishing endeavor?
I often say that the lessons learned in ballet class carry forward with you in life whatever you do. I learned focus, perseverance, to always strive for excellence and to follow my heart. All of these lessons help in the publishing world.
Q. Is each book in the series written by one writer? By many writers?
Currently a single writer works on each novel. Multiple writers on a series.
Q. How far out in the series is the story arc planned?
The Dance Series has three published and three more in the works. Plot outlines for at least three more are waiting to begin production. We are trying to include lots of genres and tying in the original characters in new dance situations. Things like Nutcracker productions and having to choose a new studio after moving as well as the struggle between competition vs classical training.
Q. How can someone order the books? Are they sold in stores or just online?
Part of our company`s mission is to make books affordable and easy to access, so online is our best choice. They are currently available on Amazon.com, Barnesandnoble.com, Smashwords.com, Sony.com, Diesel.com and through the Apple iBooks store.
Q. Is there a way to sample the books to see what they're like?
All these platforms allow a sample to be downloaded for free.
Q. What other kind of books do you publish?
Our next series will be a soccer series aimed at kids 9-11. We also have an adult fiction book in production.
Q. What are some of your favorite ballet books?
I remember reading Maggie Adams, Dancer until the pages were dog eared! And the Royal Ballet Series is great for young dancers. I just finished Mao`s Last Dancer which was excellent.
Q. Any favorite ballet movies?
I love Center Stage and Black Swan was great although a bit dark.
Q. Any favorite ballet quotes?
"When you dance, your purpose is not to get to a certain place on the floor. It's to enjoy each step along the way."- Wayne Dyer
Q. Any advice to someone who wants to be a writer or become involved in the Publishing business?
Jump in and keep at it! In the end writing has to be about loving the written word and telling a story that readers want to hear.
To learn more about The Dance Series, click here: http://www.lechnersyndications.com/index.php To return to BalletConnections, click on the arrow key in the upper left hand corner of your browswer.